Apple Acquires Song-Shifting Startup AI Music, Here's What It Could Mean For Users
Apple acquires song-shifting startup AI Music, here's what it could mean for users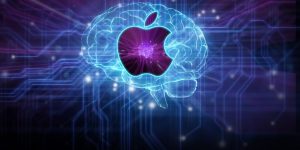 Apple's latest acquisition is a music company named AI Music, a UK-based startup.
AI Music uses artificial intelligence to dynamically create music based on several factors and user interaction.
Apple has acquired a UK-based startup called AI Music, known for its song-shifting technology that can put together a song from royalty-free music. The acquisition was reportedly completed in recent weeks, said unnamed source.
The key selling point of AI Music is its "Infinite Music Engine" which uses artificial intelligence (AI) to automatically "shift" songs based on certain conditions, time, among other things. In other words, it can automatically create new variations of songs to present completely different music.
The startup's website – which is now down – states how its AI algorithms can change and adapt music for different use cases – be it publishers, fitness enthusiasts, marketers, among others.